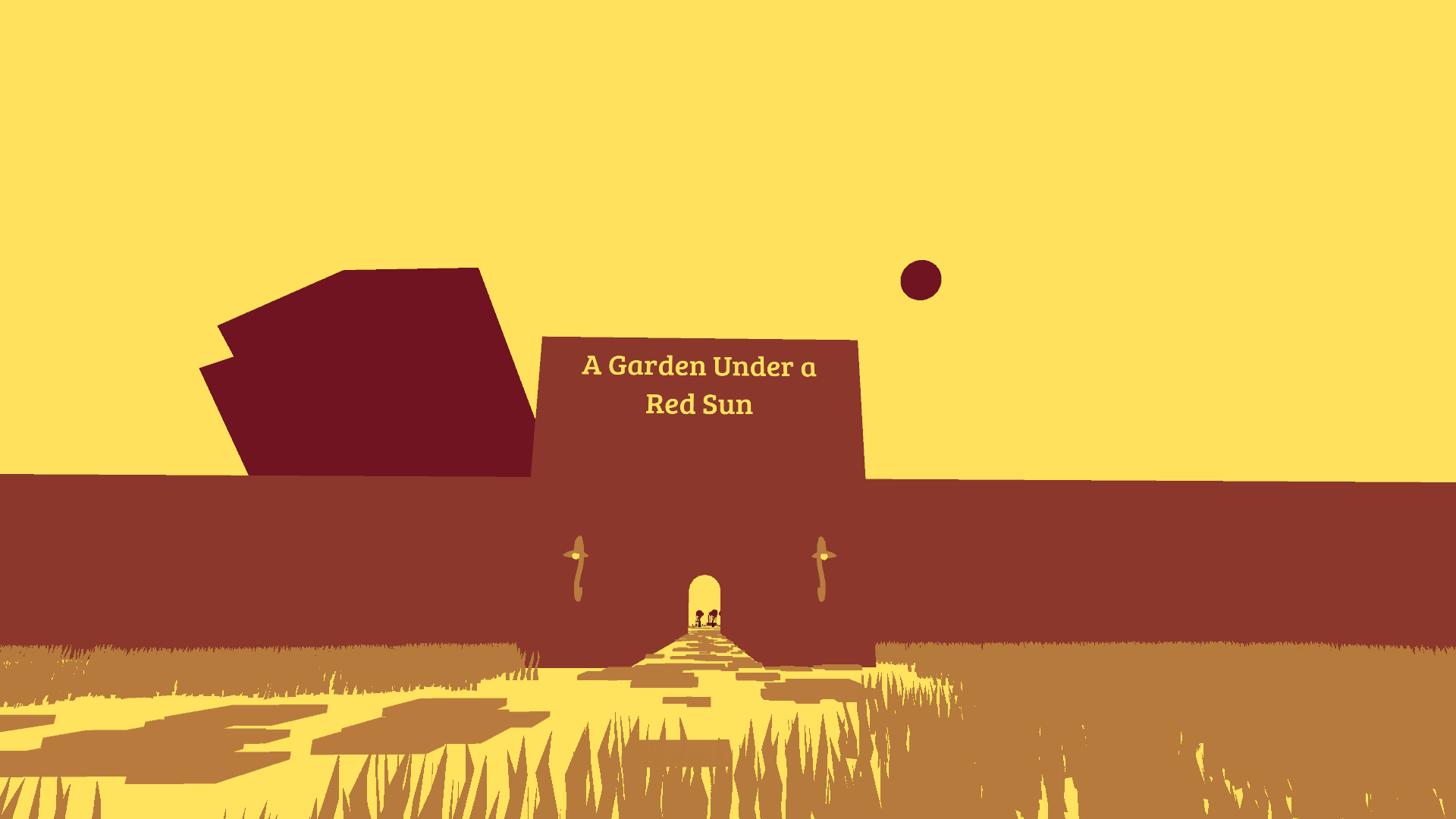 A Garden Under a Red Sun
A downloadable game for Windows
Explore A Garden Under A Red Sun
This isn't a game in the traditional sense. There is no goal. Just walk around, play with the physics objects. Take a couple screenshots.
There is no UI or HUD of any sort. You'll have to play around to see what objects are interactible.
Check readme for controls, please.
Follow development of future projects on tumblr
Controls
GAMEPAD RECCOMENDED
Keyboard & Mouse
Move - WASD
Look - Mouse
Jump - Space
Pick-up/drop object - F
Throw object - E
Quit - Double-tap Esc
Gamepad:
Move - Left Stick
Look - Right Stick
Jump - A
Pick-up/drop object - X
Throw - Right Trigger
Quit - Double-tap Start
Note: These controls should directly translate over to other gamepads
Contact
Twitter: @indiegage
Email: gagemelton@indiegage.com
Website: indiegage.com
Download
Click download now to get access to the following files:
A-Garden-Under-A-Red-Sun_1.2 Windows 64bit.zip
42 MB
A-Garden-Under-A-Red-Sun_1.2 Windows 32bit.zip
40 MB
A-Garden-Under-A-Red-Sun_1.2 Mac Universal.app.zip
55 MB
Comments
Log in with itch.io to leave a comment.
Very pretty but I'm totally clueless what to do...
Thanks for playing! I made this in 2 days as more of an art project than a game project per se, so there isn't really anything to do other than pick up and throw objects.
what are your goals with this game? Is it just an expirament or do you plan on expanding it?
This game was made for a design challenge using a strict color palette of 5 colors. I decided to use the challenge to study this art style for use in a future project. I don't plan to expand any more on this 'game', though.